google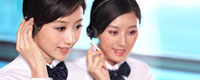 Tel: +86-0351-5611340
Fax: +86-400-8892-163
Mobile: 15536860121
E-mail: info@solutionabcd.com
E-mail: nancy.wu@solutionabcd.com
E-mail: service@solutionabcd.com
Add: West 5 Building, Changfeng District, No.120 North Qinxian Street, 030006, Taiyuan, Shanxi, China





Zhunzhi Technology is specialized in all aspects of industrial Material, hardware sourcing for industrial and construction projects.
Clients are both industrial companies and construction design enterprises committed to developing their sourcing of material and/ parts from China.

Help clients inspecting and managing the quality of products and projects..

Save unnecessary high project implementation cost.


Door to door logistic service.
[
More
]